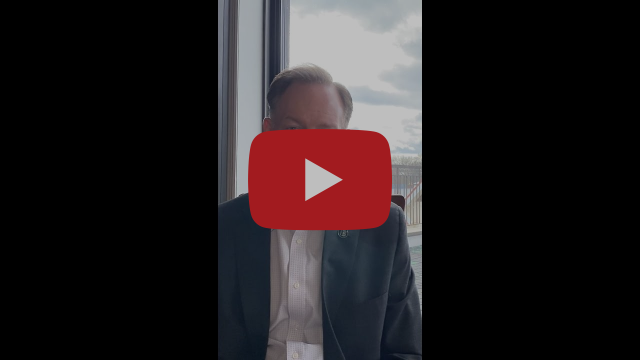 A New Message From Our President Randy Peers
The Brooklyn Chamber of Commerce's CEO and President Randy Peers shares  heartbreaking letters from local businesses that reflect their frustrations on imperfect government programs like PPP that need to be improved to better help small businesses.
Small Businesses Find Mixed Results Navigating Federal Relief
Local businesses are saying that the federal relief system is frustrating and imperfect. Here are their full thoughts.
News 12 Brooklyn spotlights The Brooklyn Chamber of Commerce's efforts to help local businesses
Check out this News 12 article highlighting the Brooklyn Chamber of Commerce's efforts to help local small businesses.
Please take action to cap delivery fees now!
Along with our partner, The NYC Hospitality Alliance, we are urging Governor Cuomo, Mayor de Blasio and other elected NY leaders to institute a 10% cap on exploitive high third party delivery fees that are hurting our local restaurants. Take action now by signing this petition.
COVID-19 Resources and Events
April 17 Webinar: Coping with Anxiety and Uncertainty During the COVID-19 Crisis w/ Diana Zelvin
During this unprecedented time, people are having a difficult time managing the uncertainty with their business and in their lives. Join resilience and recovery expert, psychotherapist and business coach, Diana Zelvin, as she provides strategies to help calm the mind and reduce stress and anxiety.
Watch our Small Business Assistance Webinars
Missed our past webinars? Check out our webinar archives to get important information about grant and loan programs, as well as other resources for small businesses.
Check our regularly updated COVID-19 resource page
With the constantly changing landscape of COVID-19, a weekly newsletter isn't enough! Be sure to frequently check out our special COVID-19 Assistance webpage where the newest information is shared! Also, please fill out our brief intake form for assistance related to COVID-19.
Small Business Hotline and Neighborhood Channels
The Brooklyn App has specific community channels that are here for your small business needs. Post your concerns, questions or share ideas to The Brooklyn Chamber of Commerce and other local members in the Small Business Hotline or a specific neighborhood channel.
Congrats to Last Week's Tag Your Takeout Winner, Karen T.!
We have our first ever winner of The Brooklyn App's Tag Your Takeout contest. Karen T.'s winning entry comes from Culpepper's Caribbean Cuisine. Be sure to participate in this week's contest by:
Taking a photo of a takeout from any Brooklyn restaurant.
Posting it on The Brooklyn App channel "I Love Brooklyn" under Communities.
Include the restaurant's name and the hashtag #tagyourtakeout on the post.
Winner announced weekly! A $100 Gift Card mailed!